Are you ready to take your basketball skills to new heights? Look no further than the basketball training camps at You Reach I Teach Basketball Academy. Whether you're an aspiring young athlete or a seasoned player looking to refine your techniques, our camps offer a unique opportunity to learn from the best in the game and unlock your full potential. 
At You Reach I Teach Basketball Academy, our training camps are designed to bring out the best in every player. With expert coaching, state-of-the-art facilities, and a focus on individual skill development, you'll have the chance to enhance your game and achieve new levels of performance. 
From mastering shooting techniques to improving agility and basketball IQ, our camps provide a comprehensive training curriculum tailored to each participant's needs. Get ready to immerse yourself in an intensive and dynamic training experience that will transform your game on and off the court.
What is basketball training camp?
A basketball training camp is a specialized program designed to improve and enhance the skills of basketball players. It is a structured and intensive training experience focusing on various aspects of the game, including technical skills, physical conditioning, strategic understanding, teamwork, and mental preparation.
Basketball training camps allow athletes to receive expert coaching and guidance from experienced instructors. These camps often feature a combination of drills, practice sessions, scrimmages, and competitive games to help participants develop and refine their basketball abilities. At You Reach I Teach Basketball Academy we offer everything from private basketball training to huge basketball summer camps.
How do you prepare for a basketball camp?
Preparing for a basketball camp involves several key steps to ensure you make the most of your experience. Here's a guide on how to prepare for a basketball camp:
Set Goals:

Determine what you want to achieve during the camp. Whether improving specific skills, gaining exposure to coaches, or enhancing your overall game, having clear goals will help you focus your efforts and make the most of the camp.

Physical Conditioning:

Basketball camps can be physically demanding, so being in good shape is important. Prior to the camp, engage in regular physical exercise, including cardiovascular activities, strength training, and agility drills, to improve your overall fitness level and prevent injuries.

Skill Refinement:

Assess your current basketball skills and identify areas that need improvement. Practice fundamental skills such as shooting, dribbling, passing, and defensive techniques leading up to the camp. Seek guidance from coaches or trainers to fine-tune your techniques and correct any flaws.

Game Understanding:

Study and familiarize yourself with basketball strategies, offensive and defensive tactics, and game scenarios. Watch basketball games, analyze plays, and understand the roles of different positions on the court. This knowledge will enhance your decision-making and adaptability during the camp.

Mental Preparation:

Basketball camps can be intense, so develop mental resilience and focus. Practice visualization techniques, positive self-talk, and mindfulness to enhance mental toughness. Set aside time for mental relaxation and stress management techniques to stay composed during challenging situations.

Gather Necessary Equipment:

Ensure you have the appropriate basketball gear, including comfortable shoes, athletic clothing, and any required protective gear. Pack additional items such as water bottles, towels, and a basketball with your name on it for personal use.

Rest and Recovery:

Prioritize getting enough sleep and rest before the camp. This will help you maintain optimal energy levels and prevent fatigue. Adequate rest also aids in muscle recovery and reduces the risk of injuries during the camp.

Research the Camp:

Familiarize yourself with the specific details of the basketball camp, such as the schedule, coaching staff, and camp philosophy. Understand the camp rules and expectations, so you can be prepared and make a positive impression.

Mental and Physical Health Check:

Ensure you are in good health and notify the camp organizers of any medical conditions or allergies. Complete any required medical forms and carry any prescribed medications with you if necessary.

Positive Attitude:

Approach the basketball camp with a positive mindset, eagerness to learn, and willingness to work hard. Embrace challenges, be open to feedback, and show respect to coaches, staff, and fellow participants.
Following these steps, you can adequately prepare for a basketball camp and maximize your learning and development opportunities.
What are the benefits of basketball training camp?
Basketball training camps offer a comprehensive platform for athletes to enhance their skills, gain valuable experience, and develop essential personal qualities, ultimately empowering them to excel in basketball and beyond.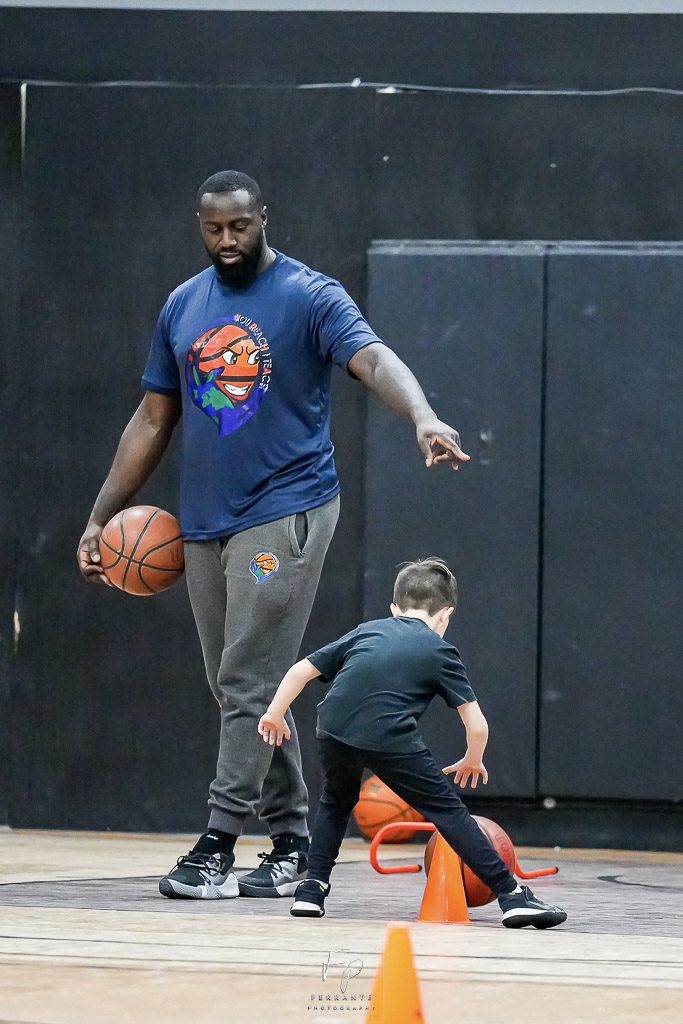 Participating in a basketball training camp offers numerous benefits for athletes. These camps provide a focused, immersive environment where players can receive expert coaching and guidance. They have the opportunity to learn and refine fundamental skills, tactical strategies, and game understanding, leading to significant skill development and improvement in their overall basketball performance.
Basketball training camps foster a competitive atmosphere, allowing players to challenge themselves and measure their abilities against peers. Engaging in scrimmages, competitive games, and open runs provides valuable experience in real-game situations, enhancing decision-making, teamwork, and adaptability on the court.
Additionally, the camps promote discipline, sportsmanship, and mental resilience, instilling important qualities that extend beyond basketball and positively impact other areas of life.
How do I choose the right basketball training camp?
When selecting a basketball camp, it is important to consider factors such as the skills being taught, the instructors' background, the company's reputation, and the ratio of players to coaches. These four aspects are crucial in making a decision about which camp to choose.
Before enrolling in a basketball camp, it is important to understand the exact instructional objectives and ensure that the camp aligns with your objectives. Read reviews online to understand instructors' methodology and track record for delivering results. Additionally, consider the ratio of players to coaches to ensure that you will receive sufficient individual attention while participating in drills and activities.
Join the best basketball training camp at You Reach I Teach Basketball Academy
At You Reach I Teach Basketball Academy, we offer comprehensive basketball training to help players of all ages and skill levels refine their fundamental skills, improve their understanding of the game of basketball, and become smarter players.
Our experienced coaches provide personalized instruction to ensure that each athlete maximizes their potential. We also emphasize the importance of sportsmanship and work ethics, helping athletes develop essential qualities for success in basketball and beyond. Enroll in our Group basketball camp today!